Rotolux Paper
with a Heart


Our goal is to create sustainable and beautiful wrapping paper for every person and present. We have the perfect gift wrap for every occasion. Our gift wrapping paper is developed and printed in Vichte, Belgium, where our company is located. Because the manner of giving is worth more than the gift.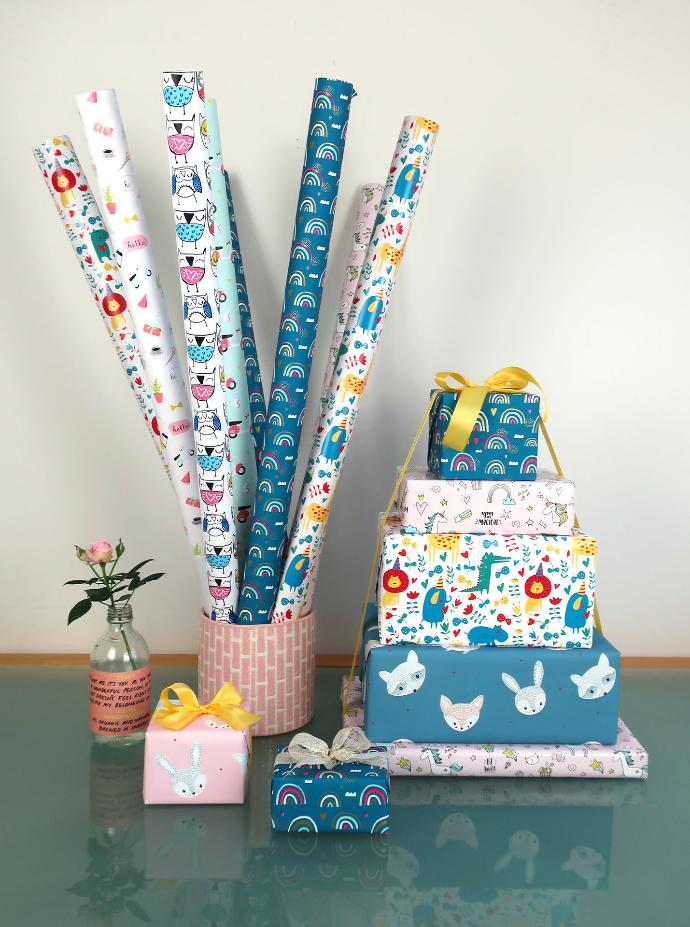 The manner of giving is worth more than the gift

More than three decades ago Rotolux NV was founded with the idea of creating beautiful quality gift wrap. Today Rotolux is active worldwide with a focus on Europe. Our gift wrapping paper is developed and printed in Belgium where our company is located. Having our production close to our clients allows us to stay highly flexible and to minimize our ecological footprint
Our in-house design team creates a new collection gift wrap every year with fashionable patterns and stunning colours on high-quality paper. We can design and create customised gift wrap and exclusive gift bags tailored to your wishes.
Rotolux stands for top quality, maximum flexibility, superior service and sustainable manufacturing.

FSC®-paper, 100% recycled, sugar beet & grass paper
We make environmentally friendly gift wrap. Since 2012 Rotolux is FSC®-certified. Paper is made from a natural renewable resource, wood, which has the capacity to be produced in an endless cycle. To safeguard this cycle, our forests have to be managed and harvested in a sustainable manner. All designs in our collection are printed on FSC®-paper and all of our wrapping paper is 100% recyclable, even our metallic & holographic paper.
The use of FSC®-certified paper has exploded over the past few years, nearly becoming an industry standard. Our sugar beet paper, grass paper and 100% recycled (brown, black & white paper) are innovative and sustainable alternatives for conventional paper made from wood. There is a growing demand for eco-friendly packaging and the natural look and feel of our speckled beet and grass paper really make fantastic gift wrapping paper.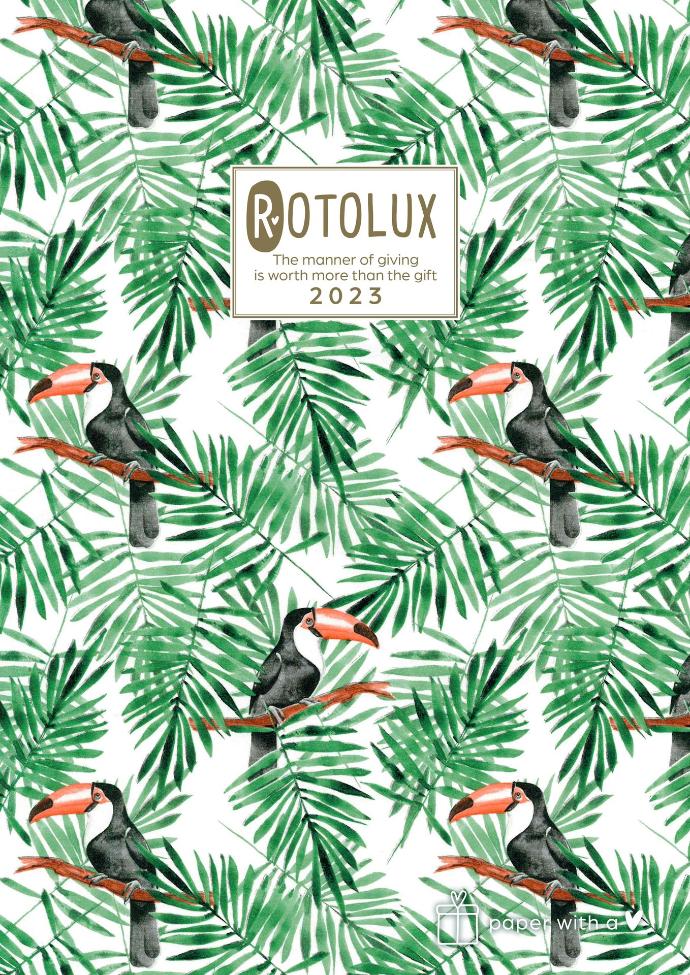 Inspiration needed?

Discover our brochure